Performance, Architecture, Textual Collation, 2013
Architectural collaborators: Efrat-Kowalsky Architects
Video of performance: 43 minutes
Video tech – Yoav Bezaleli & Oscar Abush
Readers: Amit Gour and Ruba Amira Salameh
Exhibited at 'Host & Guest' curated by Steven Henry Madoff at Tel Aviv Museum of Art, Tel Aviv, Israel (2013)

will you, beloved stranger, ever witness 'Shahid' —
two destinies at last reconciled by exiles?
By Exiles, Aga Shahid Ali (for Edward Said),
from – Call Me Ishmael Tonight : A Book of Ghazals (2003)
"Will you, beloved stranger?" is a performance piece for two readers in a designed setting featuring a rendition of two bodies of poetic work — those of the Israeli poet Yehuda Amichai (writing in Hebrew) and the Palestinian poet Mahmoud Darwish (writing in Arabic). This work parses these two bodies of text in English to create a continuous stream. A fragment taken from one set of poems (say, Darwish) is followed by fragment of another (say, Amichai). The act of continuous reading emphasizes the difficulty of the absent conversation it straddles. This new miscegnated rescension of a fragmentary Amichai-Darwish corpus has been incised as perforation on to translucent sheets of paper in Hebrew and Arabic and displayed on structures and frames designed by Efrat-Kowalsky Architects in consultation with Raqs. In this instance, the two readers are a native Hebrew speaker and a native Arabic speaker.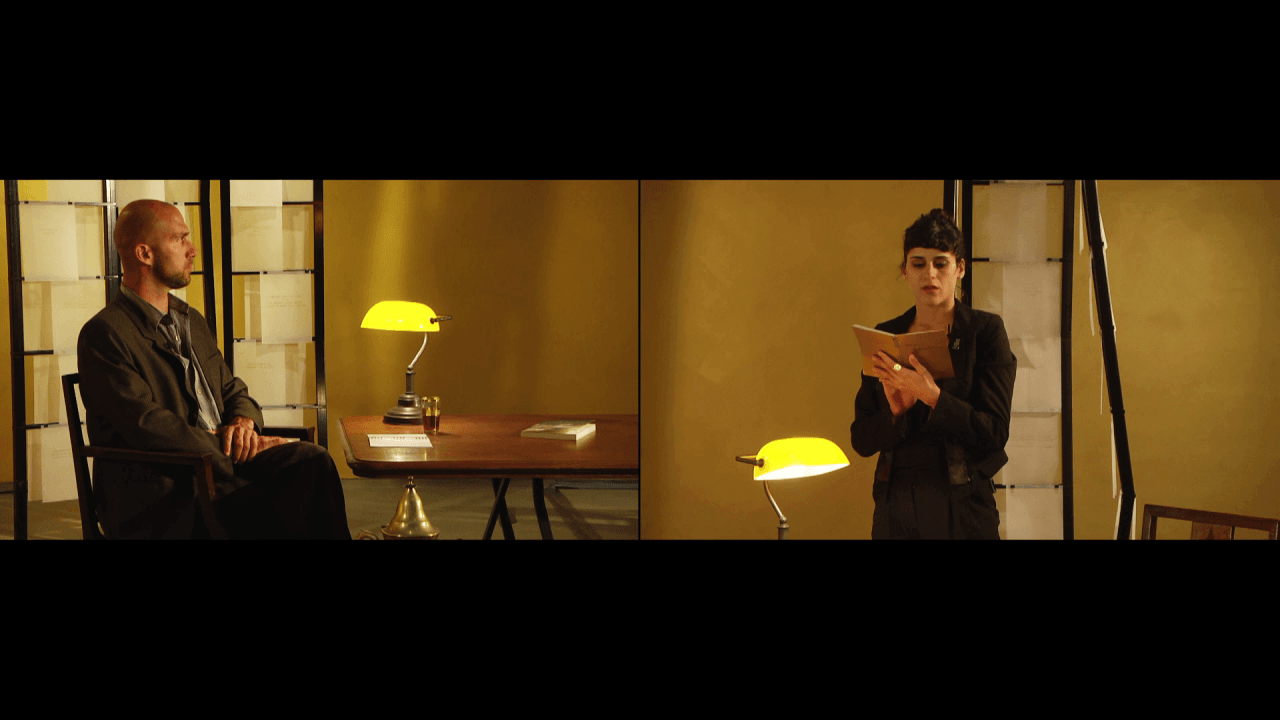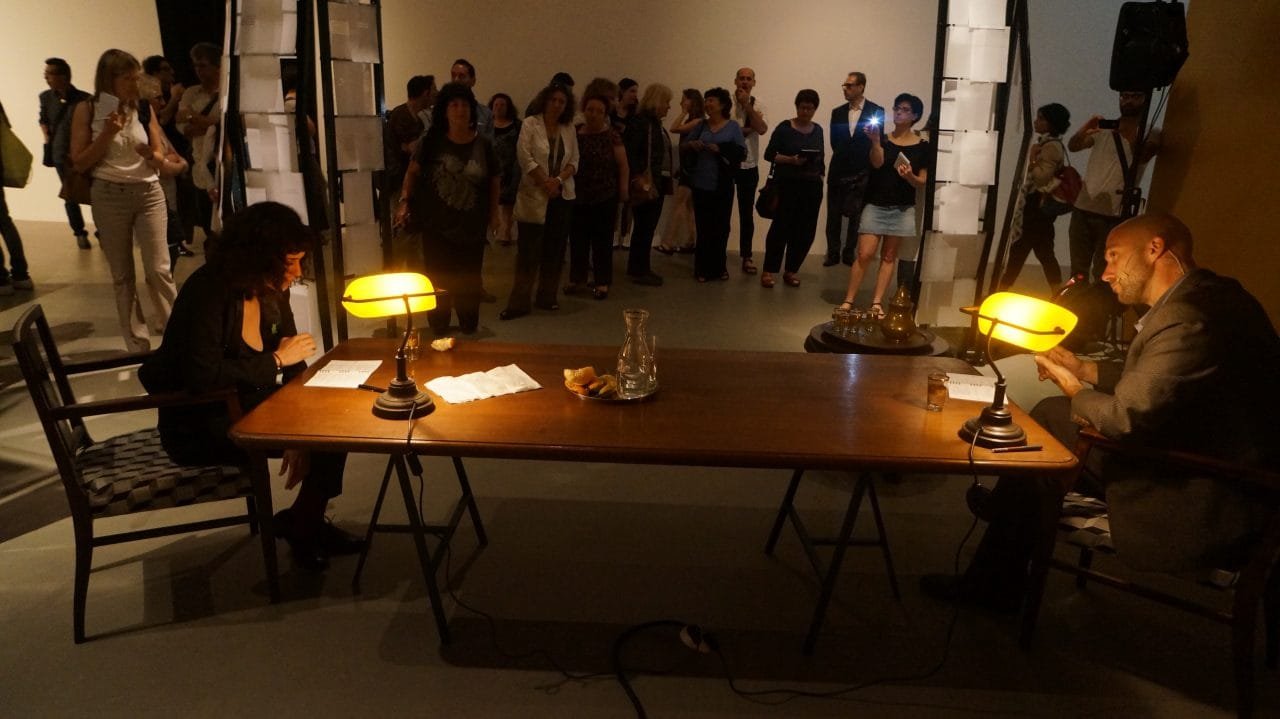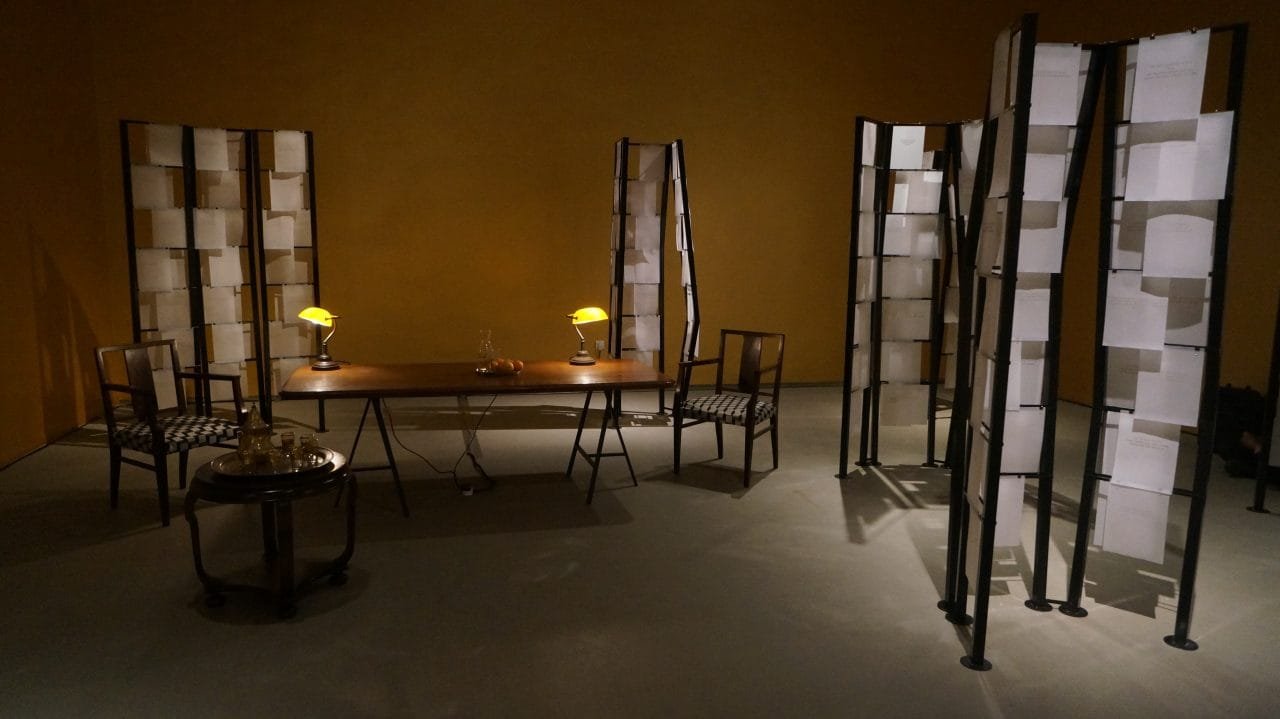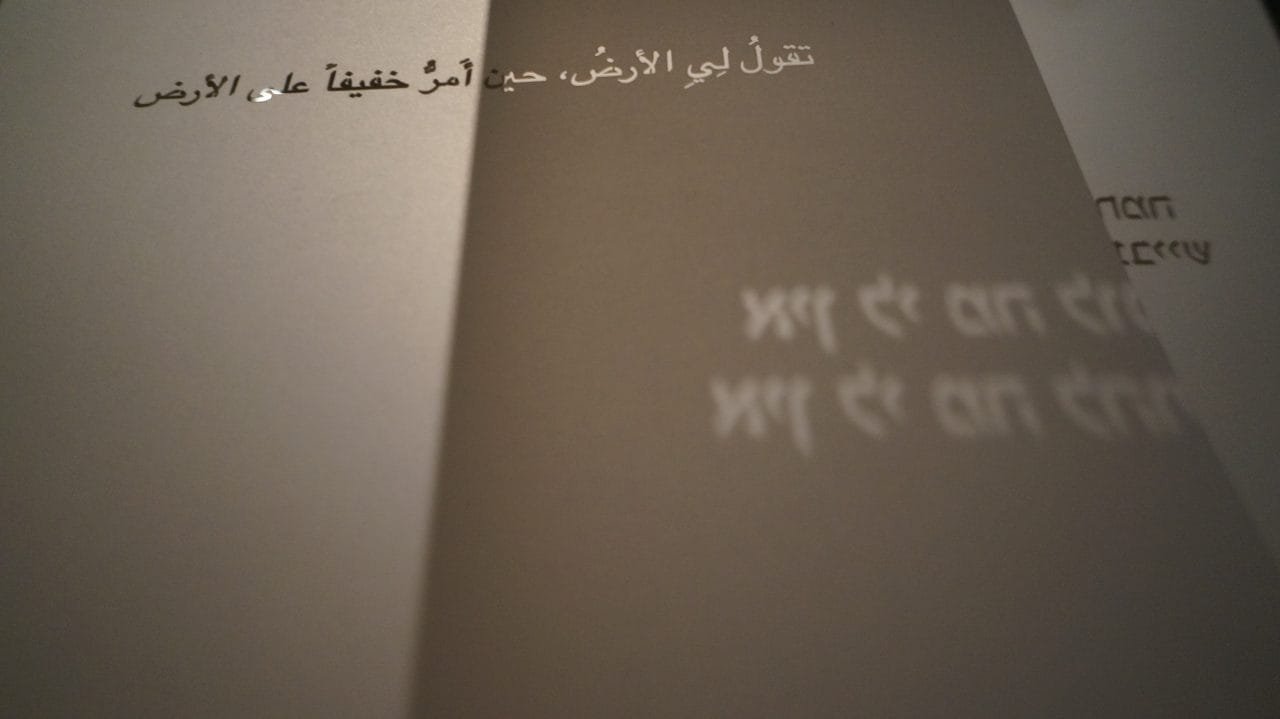 Contact us on studio@raqsmediacollective.net to watch the full video.