The Kd Vyas Correspondence, Vol.1
Installation with 18 video screens and DVD players, steel frame structure audio
Museum of Communication, Frankfurt (2006); Shooting Back, Thyssen- Bornemisza Art Contemporary, Vienna (2007); Horn Please, Kunstmuseum Bern, Bern (2007- 08)
The KD Vyas Correspondence Vol. 1 is an installation embodying an epistolary enigma. The basis of this work are a set of eighteen 'letters' between Raqs and a person or entity who is identified as KD Vyas, sometime redactor of the Mahabharata.
The installation manifesting the 'Correspondence' brings together eighteen video enigmas that could be an abbreviated contemporary concordance to the eighteen cantos of the Mahabharata, densely encrypted messages, annotations to the letters themselves, or memories of places and times where they may have been read – once, twice or an infinite number of times.
The work involves video, sound, a dossier and a dialogue with the architects Nikolaus Hirsch and Michel Muller that results in a structure 'The Node House' that holds the images and sounds, hovering like the disembodied memory of an instance of the epic's hyperlinked incantation.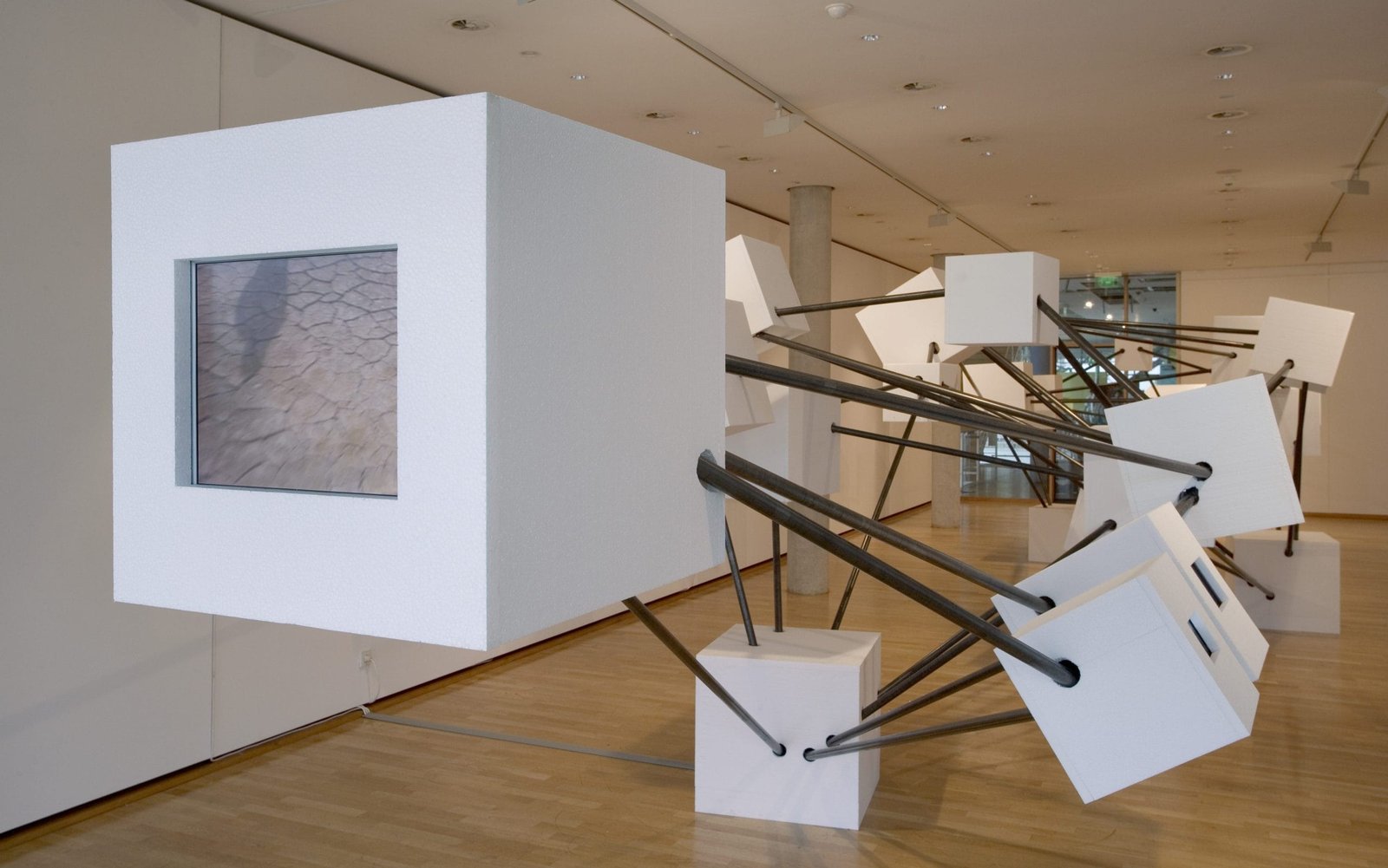 Museum of Communication, Frankfurt (2006)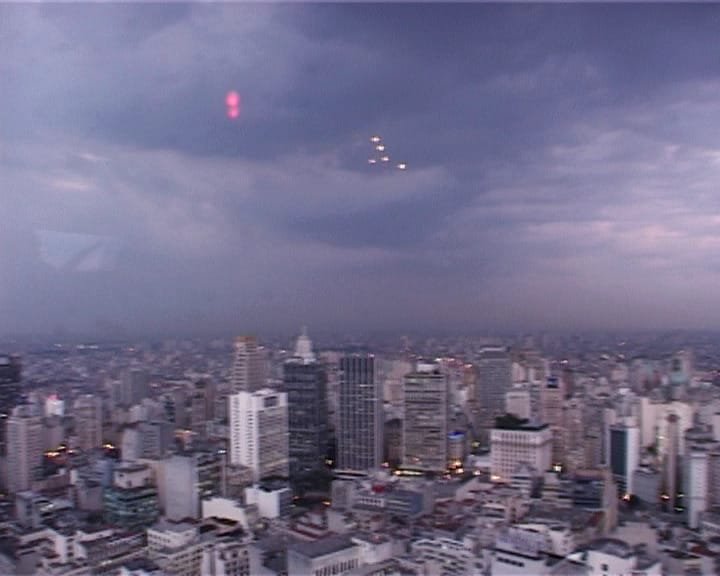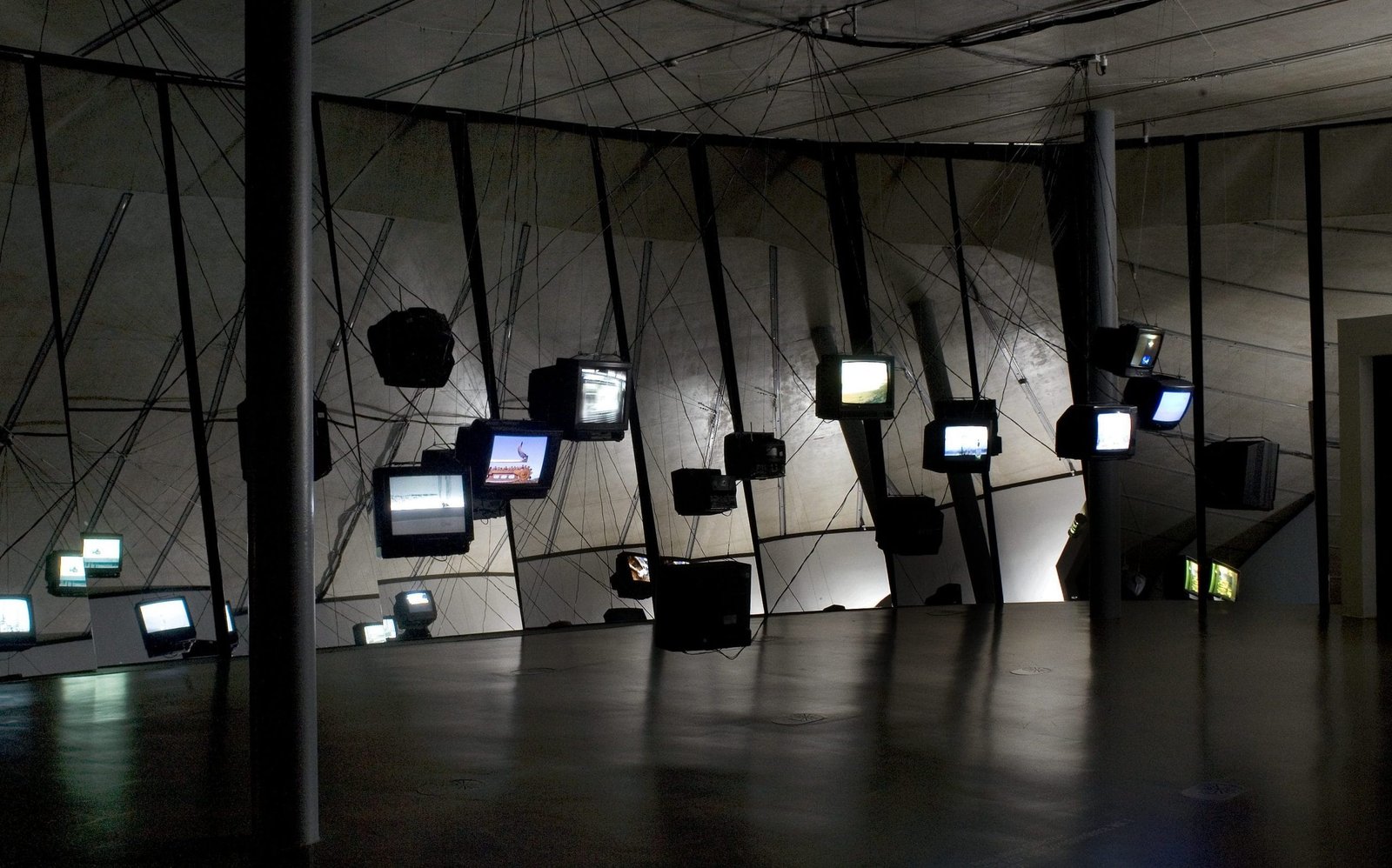 Thyssen- Bornemisza Art Contemporary, Vienna (2007)