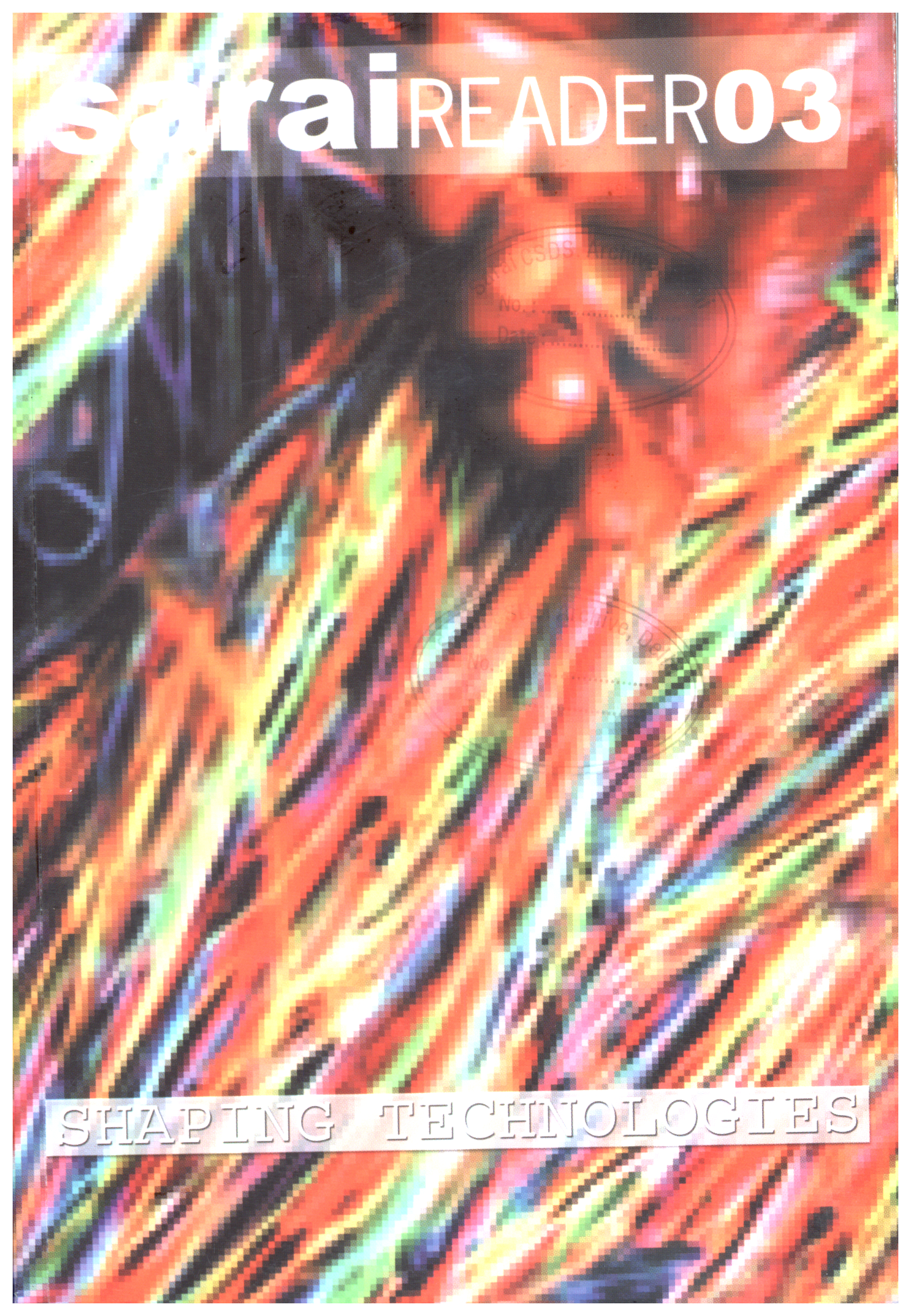 The entire book can be accessed and downloaded from the Sarai Archive.
Sarai Reader 03: Shaping Technologies sets out to ratchet our engagement with the contemporary moment a notch higher, in directions that are sober, exhilarating and discomfiting, all at once…
Shaping Technologies brings together a host of original writing and images on these and other themes by a collection of writers, theorists, critics, photographers, philosophers, engineers, activists, artists, media practitioners and programmers from all over the world. It also excavates and connects little known histories with our present reality, finding, for instance, in Rabindranath Tagore's account of being airborne in 1934, an oblique way of reflecting on the consequences of aerial bombardment, the dehumanising mindset that implodes when the pious do battle, and the prospects of a war that threatens to break over Iraq, even as this book goes to press…
Production
Editorial Collective: Jeebesh Bagchi, Monica Narula, Ravi Sundaram, Ravi S Vasudevan, Shuddhabrata Sengupta, and Awadhendra Sharan (Sarai); Geert Lovink and Marleen Stikker (Waag Society).
Design: Pradip Saha, Renu Iyer, and Monica Narula.