36 Planes of Emotions
Laser engraved acrylic glass, furniture, lighting (180 x 150 x 60 cm)
Surjection, Art Gallery of York University, Toronto (2011); Raqs Media Collective, The Photographers' Gallery, London (2012)
Graphic design: Amitabh Kumar + Satyabrata Rai.
36 Planes of Emotions extends the palette of emotions to include states of collective potential. These are embodied in an assemblage of phrases, surfaces, and transparencies that enlist a cluster of invented collective nouns. The nouns etch enigmatic, invented states of being and emotions on to transparent acrylic surfaces. Light, words, perspex hues, and refractions produce their own whimsical annotations. The list of emotions is building upon a medieval Sanskrit manual of aesthetics, as well as the understanding that no one experiences a single emotion singularly – all affect is layered and multiple. Raqs make new collective nouns to hint at this complexity.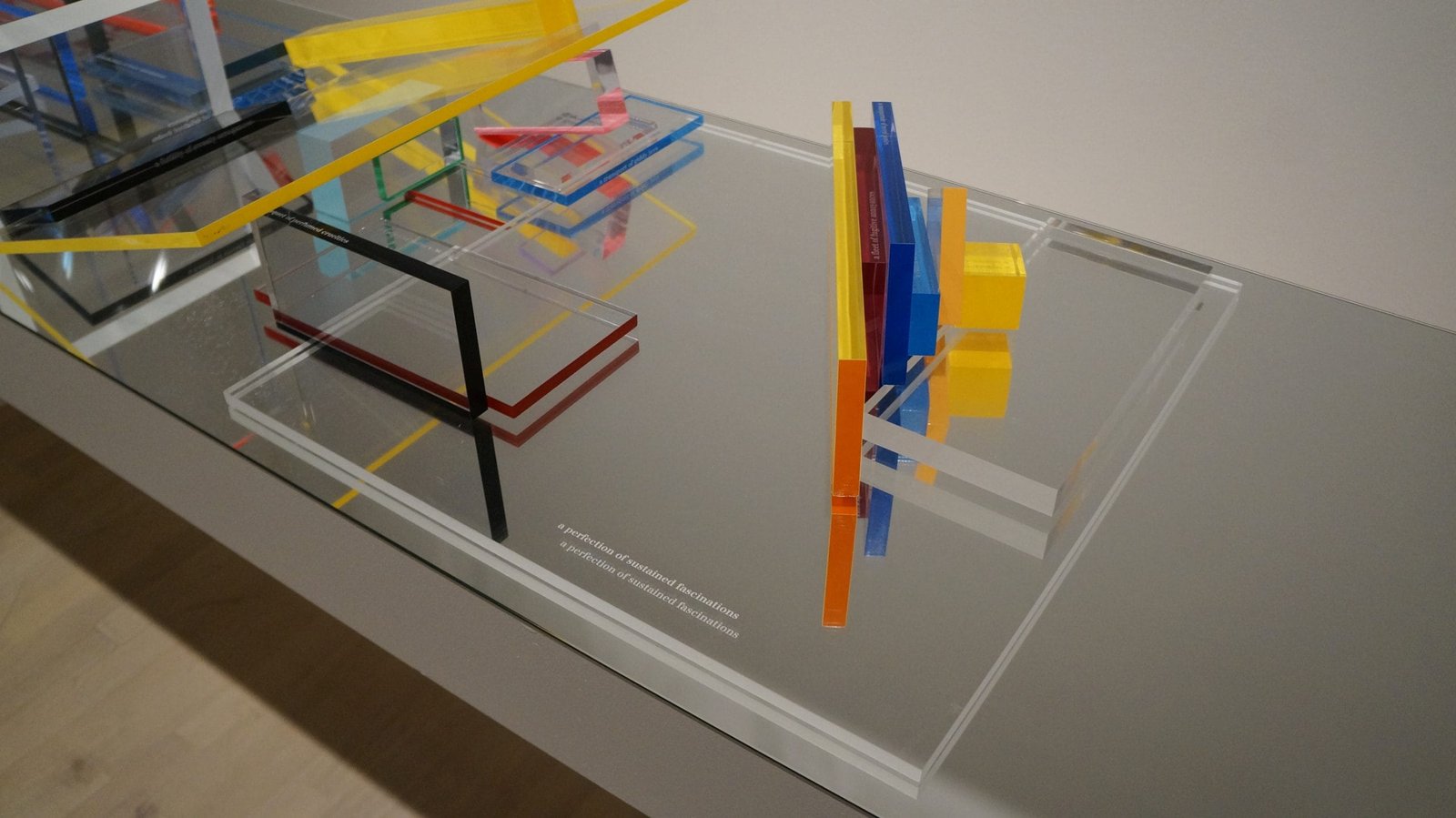 One Meter of Truth (Emotion) | 2014
Steel table with wooden top, printed canvas (58"x 58", 1m steel measure)
Note: One Meter of Truth (Emotion) is a recension of '36 Planes of Emotion' exhibited at 'Asamayavali/Untimely Calendar', NGMA 2014.