Featured in digital posters
It's Urgent! Part II & III, Luma Westbau, Zurich
2018
The Assurance Clock
The clock in the poster is an embodiment of assurance, the opposite of alarm. This is an attitude that could be seen cultivated as an antidote to the epidemic of caution and false-alarms that characterizes our time. The Assurance Clock offers a chance to mark two kinds of fluid time, 'Yesternow' and 'Presentomorrow', and weave them into our calendars and schedules. This will help us rid ourselves of the paranoid separation between the past, present and the future that inhibits us from embracing a more fulsome encounter with time. Needless to say, you cannot set an alarm on the Assurance Clock.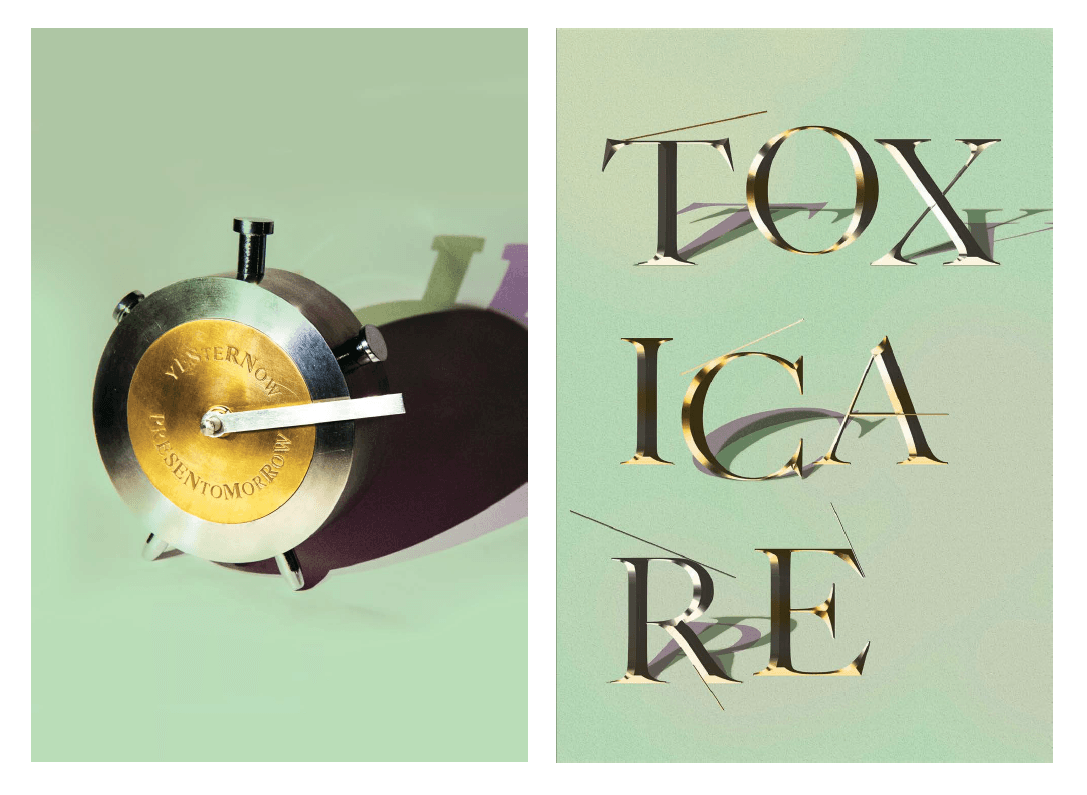 Toxicare | toksikair (Noun, Verb)
Any equation of care without toxicity is like living without shitting. Care requires not the banishment of life with toxins. Instead, it makes us attentive to the needs of what is to be done with it, how is that to be done, and crucially who has to do it. The carry-over of hardened dispositions of segregation needs to be discarded.
We need to start anew the calculation of which side of the equation the residue of production and consumption is placed. Toxicare is an invisible-ambulance, a ghost-taxicab. It is neither a poison nor a cure, neither a debt nor a gift. It is a survival kit in a furious planet. It is the undertaking by our time of its own rescue from under the debris of buried time.