A thicket is a concentration of living matter. In forests, gardens, and fields, thickets rise where different plant species find it possible to thrive together in a wild celebration of life itself. Conversations too can have thickets; points of intersection of lines of force.
Raqs Media Collective's presence at Tate Exchange (December 14 – 20, 2016) takes the form of a thicket of lines, a gathering of voices, and an accumulation of readings that will occupy space, time and attention through an interactive, participatory installation. Thicket will be realized through three actions, titled "Anybody, Everybody, Make a Mark", "The Unbroken Reading" and "Memorophilia".
Anybody, Everybody, Make A Mark
"Anybody, Everybody, Make a Mark" is an invitation to create the setting within which 'Thicket' is realized, as an immersive, participatory activity where people mark the floors and walls and windows of the Tate Exchange space with lines with tape. The film, "Diagram for the Last International", which provides both inspiration and echo, will simultaneously project line patterns coded from the conversation between Raqs' three computers and the world.
"Anybody, Everybody, Make a Mark" turns the space into a "drawing room" within which people's actions perform exchanges of thoughts and ideas, and find moments of response. At the end, a 'thicket' of lines will emerge in the space, and it is this that will act as a backdrop and container for further actions.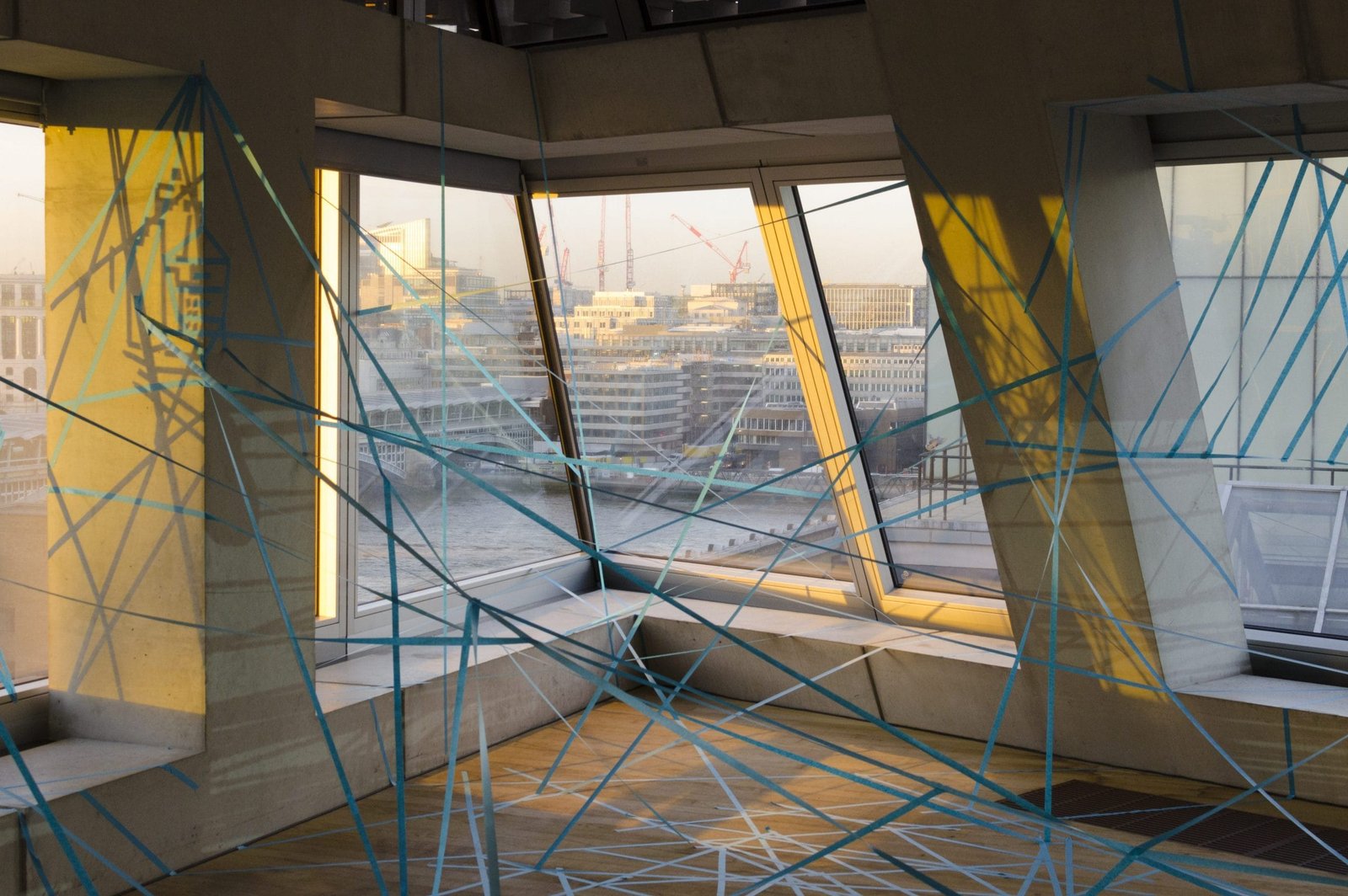 Unbroken Reading
Raqs invites people to undertake an "Unbroken Reading" over several hours sampling and remixing inner and outer landscapes. Placed on a table set for two, selected texts can be picked up, read, and returned, as one voice passes the baton on to the next. "Unbroken Reading" invites the voice of the public to mark time, and put breath into the written word.
Memorophilia
Twelve people at a time will gather to talk through what it means to remember, and what it takes to forget.
Participants receive a book – made and designed by Raqs – of fragments from their wide-ranging repertory of readings, concepts and ideas. These are taken from literature, philosophy, science, poetry, and more. The 'memorophiliacs' will be given an opportunity to have familiarized themselves with this extensive chapbook (a small paper-covered booklet, typically containing poems or fiction). During the conversation, which Raqs will lead, participants will read different 'entries' from it, in response to the last reader. Each reading will be prompted by the thought, "and this reminds me", and will be followed by a free-wheeling conversation.