Sightings/ 2007
Altered photographs printed on vinyl. Series of 4, each 130 x 275 cm
San Francisco Art Institute, San Francisco (2007); 10th Istanbul Biennial (2007).
Sightings is a photographic experiment with decaying architecture that suggests cartographic resonances. The images, taken together, seem to indicate the possibility of an entire map of the world that can be deciphered from the close observation of walls that need repair. The images are annotated by a set of texts that recall a quartet of figures who constitute a whimsical but carefully constructed navigation aid for the contemporary world.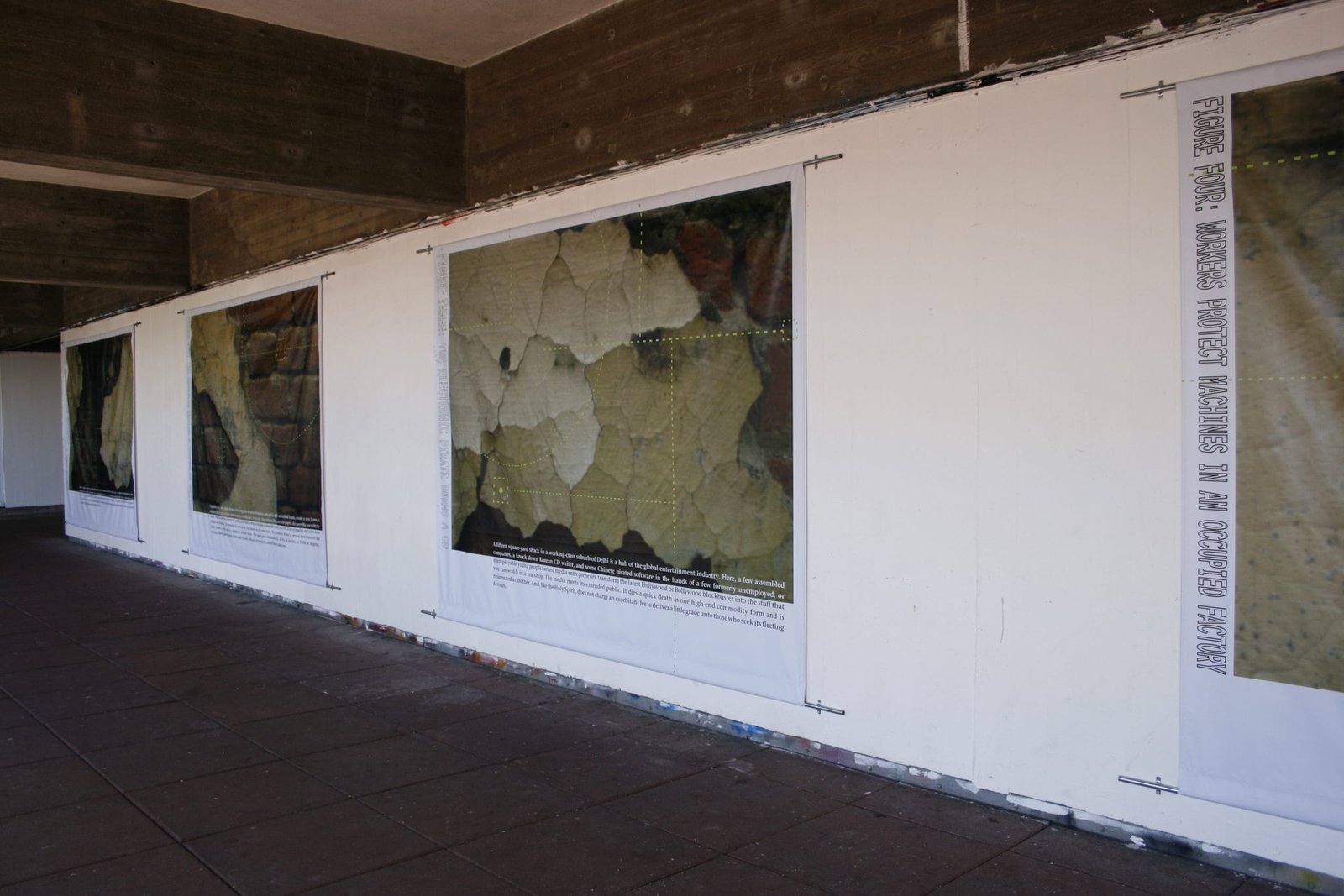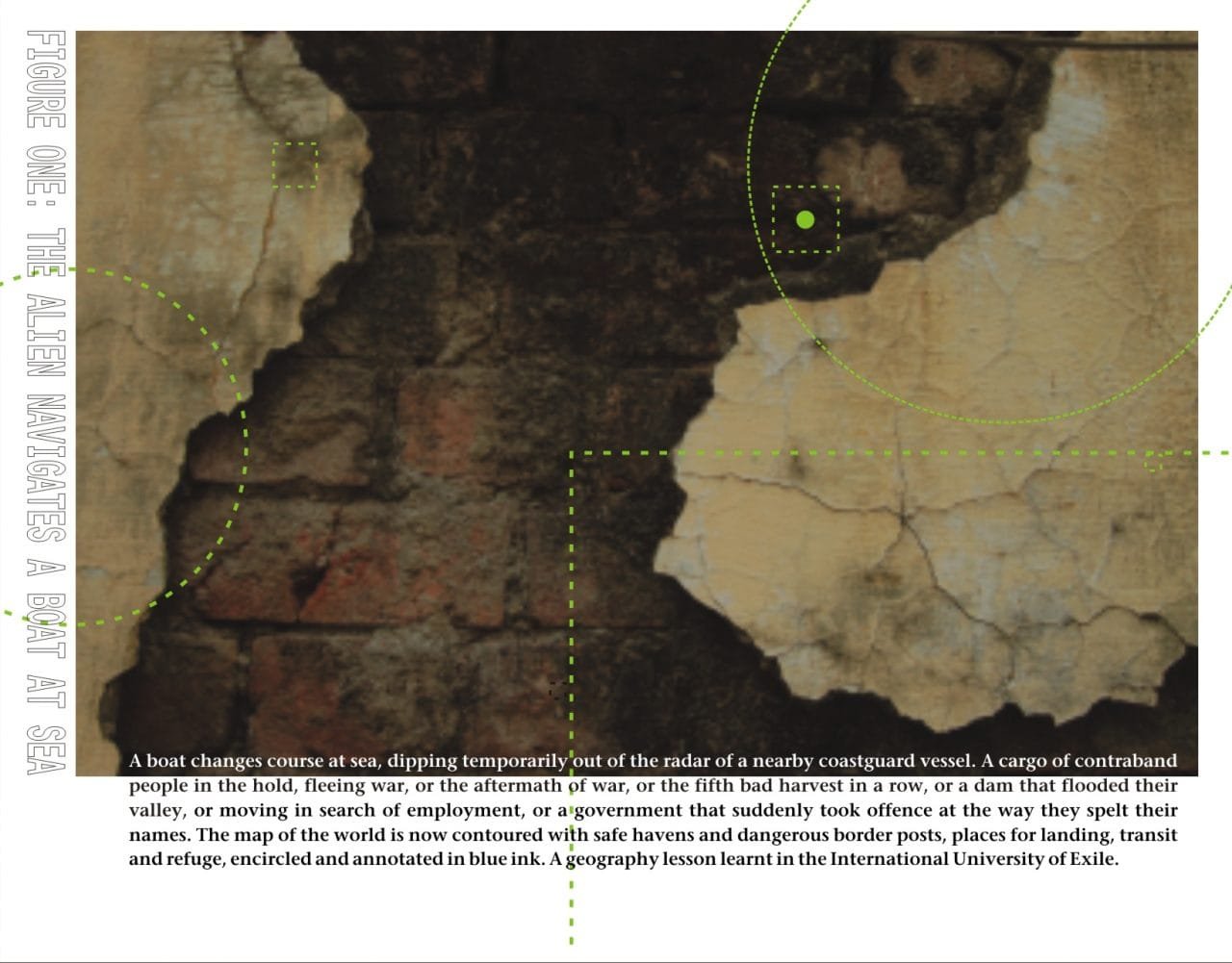 Four Figures/ 2013
Text Performance for Recorded Machine Voice
"The Last International" Performa Festival | New York (2013)
To figure, is to work something out. 'Four Figures' works out four ways of making sense of today's world, mapping a frontier between precarity and possibility. A machine gives voice to an electronic pirate, a worker occupying a factory, a hacker who frees up code and a migrant negotiating borders. Together, they embody a proposal for how the world might be.